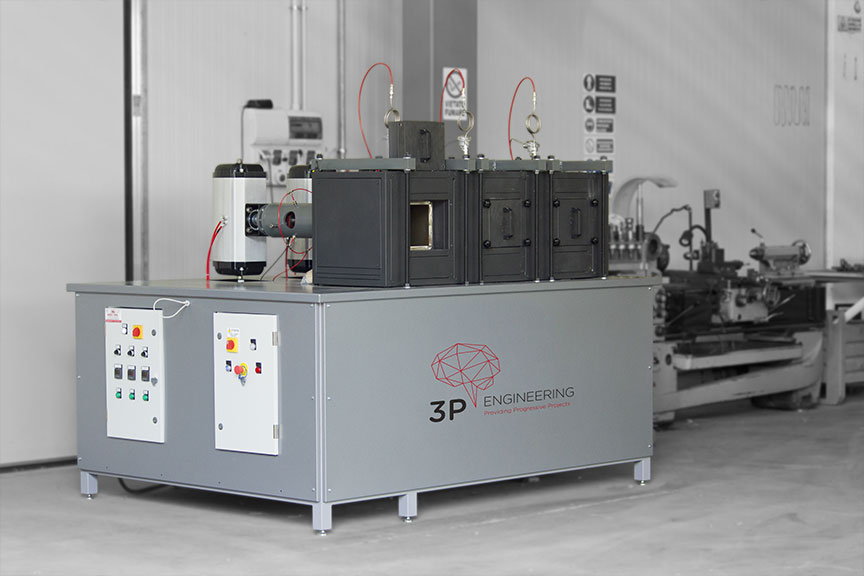 TEST BENCH COATING

The Test Bench Coating evaluates the performance from the tribological point of view and characterizes them both in temperature and with the aid of appropriate pollutants (e.g. sand, abrasive particles).The Test Bench for coatings tests superficial consists of three thermal chambers, a sample consisting of a sphere and two seats; an actuator that moves the sphere; pistons tires that simulate pressure. For tests an equivalent pressure is used LP to ANSI CL 2500 or API 5000; temperature test up to 650 °C; electric resistors in incoloy.
Contact us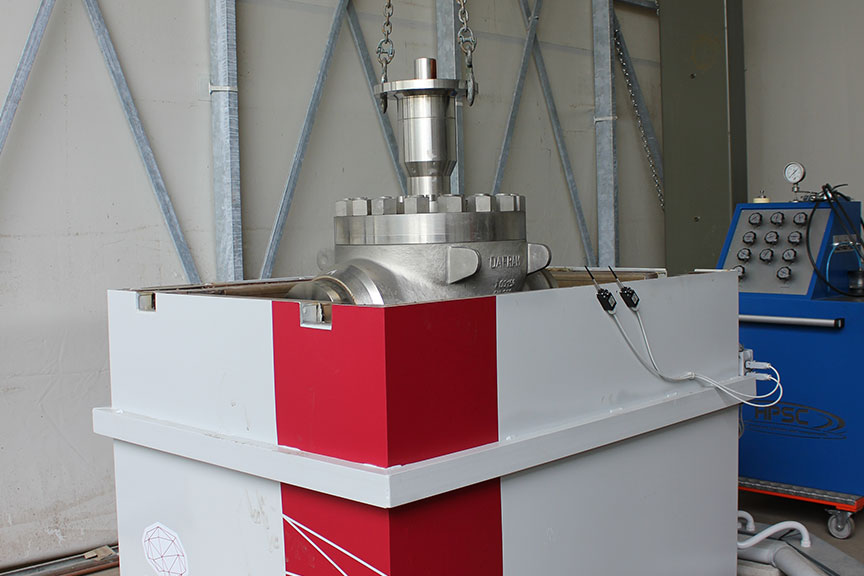 TEST BENCH VALVES

The Test Bench is structured to conduct special tests on any kind of valves allowing you the execution of specific tests required in the Oil & Gas market, through a system of thermoregulation and pressurization developed by 3P Engineering.
The "Test Bench vales special tests" is composed of three test tanks of different sizes to conduct parallel tests on valves with diameters less than 1 "up to 30" (DN750). Made of reinforced stainless steel, with elements removable heaters and a specific liquid nitrogen cooling system, the tanks allow to perform tests at temperatures from -196 ° C up to + 500 ° C. Maximum pressure test range is 690 bar (API class 10,000).

Contact us